Oil Prices Fall Slightly on Inventory Increase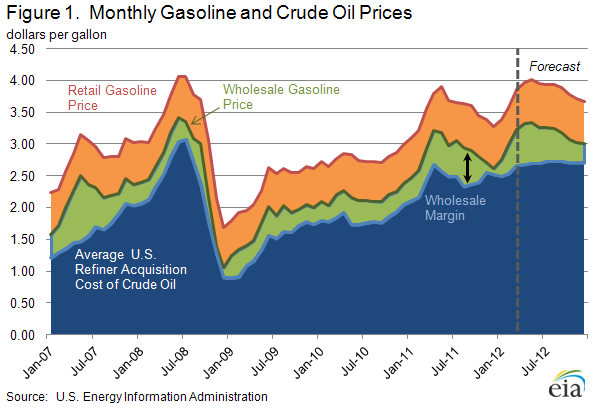 Both gasoline and oil fell slightly Wed. April 18 after crude oil inventories grew more than expected. The US Dept. of Energy said
oil stocks grew by 3.9 million barrels to 369 million barrels
.
Gasoline stocks, however, fell 3.6 million barrels to 214 million barrels, although production increased slightly to 8.9 million barrels per day.
Combined with concerns about the European economy, the inventory report nudged down oil: Nymex dropped about $2 to a low of $102.35 and Brent fell below $118.
US gasoline prices have fallen slightly recently despite being in the $4 range, and the inventory reported knocked down May futures 1.8 percent before rebounding. Further, the Dept. of Energy recently forecast that, on average, gasoline will peak just above $4 per gallon in May and then drop gradually over the summer.
For more on gasoline prices and how they affect your budget, see our gasoline costs page.
Recent News about oil prices
Below are any various articles and links on oil prices in our archives. The results start with our original content.
form
below.
Share your comments on this story