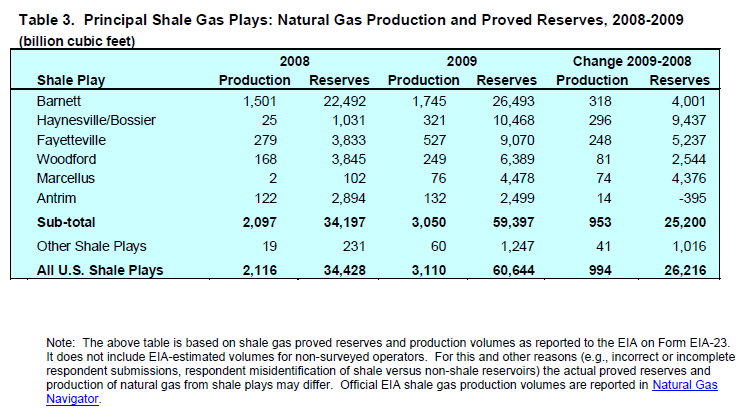 ---
News from our recommended news reading list
Energy Department approves expanded LNG exports
The Washington Post - 2013-05-18
About $10 billion would be invested to convert what had been built as an LNG import facility to an export terminal. The US Department of Energy conditionally has authorized exports of as much as 1.4 billion cubic feet a day. See links to tables for measurement conversions.
The story links to a US DOE statement: WASHINGTON – "The Energy Department announced today that it has conditionally authorized Freeport LNG Expansion, L.P. and FLNG Liquefaction, LLC (Freeport) to export domestically produced liquefied natural gas (LNG) to countries that do not have a Free Trade Agreement (FTA) with the United States from the Freeport LNG Terminal on Quintana Island, Texas. Freeport previously received approval to export LNG from this facility to FTA countries on February 10, 2011. Subject to environmental review and final regulatory approval, the facility is conditionally authorized to export at a rate of up to 1.4 billion cubic feet of natural gas a day (Bcf/d) for a period of 20 years. The Department granted the first authorization to export LNG to non-FTA countries in May 2011 for the Sabine Pass LNG Terminal in Cameron Parish, Louisiana at a rate of up to 2.2 Bcf/d."
3 Foreign Companies Invest in U.S. Project to Export Liquid Gas
NYTimes.com - 2013-05-18
An investment of between $6 billion and $7 billion is planned at Hackberry, La., where a facility is projected to produce 12 million metric tons of LNG a year.
Judge rules administration overlooked fracking risks in California mineral leases
Reuters - 2013-04-09
The decision delays fracking in two tracts of the Monterrey Shale Formation. The two tracts are 2,500 acres, but the formation as a whole may hold 15 billion of oil.
Frackers Are Losing $1.5 Billion Yearly to Leaks
Mother Jones - 2013-04-05

Chesapeake Opens Drill Site to EPA Fracking Study
WSJ.com - 2013-01-24
Chesapeake will permit the EPA to study a fracking site. The EPA will study other sites where water contamination has been reported.
Ukraine set to sign landmark $10 bln shale gas deal with Shell
Reuters - 2013-01-24
The Energy Information Administration says that Ukraine in 2011 had 39 trillion cubic feet of reserves, production of 699 billion cubic feet and consumption of 2,281 billion. It is heavily reliant on Russia for its imports and signed a controversial natural gas deal with its neighbor.
WPX hits major natural gas resevoir in western Colorado
Tulsa World - 2013-01-23
An early well in the Piceance Basin produced 16 million cubic feet at 7,300 pounds per square inch of pressure. However, shale gas reservoirs tend to release a great deal of natural gas in the first years of production and then taper off rapidly.
Digging into the practice of fracking
CBS News - 2012-12-30

Total: Oil Production to Peak at 98M Barrels per Day
Dow Jones Newswire via Rigzone - 2012-12-13
The French oil company increased its estimate of the peak oil plateau up from 95 million barrels per day. THe introduction of tight oil and shale oil from the US will help, but not give the US energy independence Total CEO Christophe de Margerie said.
In a Natural Gas Glut, Big Winners and Losers
NYTimes.com - 2012-10-23
With hydraulic fracturing producing so much gas, natural gas has fallen to decade lows. This has left many producers, who often entered the market when natural gas was double its present price, operating at a loss. These firms have been their rigs out of production over time.
Natural Gas Rises to 10-Month High as Power Plants Buoy Demand
Businessweek - 2012-10-19
The switchover from coal in the electric sector is showing its effect on natural gas supply and price.
Natural Gas Rigs: Headed Towards A Shortage, Part II
Seeking Alpha - 2012-10-17
This gives short profiles of a few publicly-traded natural gas producers and gives a list of the top 20 gas producers in the U.S.
Natural Gas Rigs: Headed Towards A Shortage - Part I
Seeking Alpha - 2012-10-16
As the weekly count of natural gas rigs falls, this essay argues that the count may have fallen too low. It also makes a brief assertion that this winter will test the forecasts of quick depletion rates of horizontal, hydrofractured wells.
U.S. Natural Gas Resources Bigger Than Estimated, Analyst Says
BusinessWeek - 2012-10-08
A Canadian firm estimates that the US has 890 trillion cubic feet of gas, much more than the 317.6 trillion the Dept. of Energy estimates. However the estimate does not include the potential rate of production over the life of a well, nor does the report state the confidence level of the estimates.
Pa. charities: $19M for gas drilling research
Associated Press - 2012-10-07
Opponents of tracking say the private grants are filling holes left by tepid regulations.
Natural Gas Pipelines to Expand U.S. Supply, Especially of Shale Gas
Businessweek - 2012-09-26

Shale Fracking Makes U.S. Natural Gas Superpower. Now What?
Bloomberg - 2012-09-26

Natural-gas pipeline to start in NE Ohio
Youngstown News - 2012-09-06

An American bonanza of oil and natural gas
chicagotribune.com - 2012-07-28
The Chicago Tribune gives an overview of unconventional oil in the Dakotas.
PA DEP Announces 1 Year Study on Air Quality in Marcellus
Marcellus Drilling News - 2012-07-24

U.S. natural gas rig count slips to a 13-year low
Reuters - 2012-07-20

Natural-gas prices force down number of Marcellus drilling rigs by 29 percent
Philadelphia Inquirer - 2012-07-08

Pa./N.J. Basin May Have 876 BCF of Shale Gas, But Drillers Doubt Profitability of the Deposit
Allentown Morning Call - 2012-06-30

EPA issues first rules on air pollution from fracking - latimes.com
- 2012-04-18

Officials warn lack of rain leading to drought
The Times-Tribune - 2012-04-18

Gas Producers' Credit Lines Shrink With Price: Corporate Canada
Bloomberg - 2012-04-11

Explosion rocks natural gas compressor station
The Times-Tribune - 2012-03-30

$1B Marcellus pipeline proposed
Philly.com - 2012-03-15

Estimates Clash for How Much Natural Gas in the United States
National Geographic News - 2012-03-15

Fourth year brings Haynesville Shale slowdown
Shreveport Times - 2012-03-11

The Uncertain Future of American Shale Gas
DailyFinance - 2012-02-18

Rural loophole curbing Pennsylvania pipeline inspections
- 2012-02-12

Fracturing natural gas wells requires hundreds of tons of chemical liquids
Akron Beacon Journal Online - 2012-02-12

Examining America's Natural Gas Supply
Business Insider - 2012-02-08

New Data Not So Sunny on U.S. Natural Gas Supply
NYTimes.com - 2012-01-29

Boom in shale drilling slows Pa. crude oil industry -
York Dispatch - 2012-01-29

EPA may retest PA. water near fracking
Reuters - 2012-01-06

Delaware Highlands Conservancy announces natural gas guidelines
- 2012-01-06

China Invests $2.2Bin US Shale, Including Utica, Through Devon
Marcellus Drilling News - 2012-01-04

Schuyler-Seneca Town Talk: Ovid weighs in on hydraulic fracturing
The Ithaca Journal - 2011-12-26

W.Va. Legislature approves Marcellus shale bill
Charleston Daily Mail - 2011-12-14

E.P.A. Implicates Fracking in Pollution
Associated Press - 2011-12-08

Shale Gas May Be a Mexican Mirage -
IPS ipsnews.net - 2011-12-05

Shale gas opens door to U.S. LNG exports
MarketWatch - 2011-12-05

Drilling Down - Fighting Over Oil and Gas Well Leases
NYTimes.com - 2011-12-02

North Dakota Oil Boom Creates Camps of Men
NYTimes.com - 2011-11-25

Officials Push for Clarity on Oil and Gas Leases
NYTimes.com - 2011-11-25

Insight: Bakken plans first U.S. refinery in 35 years
Reuters - 2011-11-25
$200 million dollar investment first refinery in region in years.
Landowners hope to profit from Utica Shale gas boom
The Marion Star - 2011-11-25
One landowner reports lower lease value than anticipated.
The Bakken Formation: How Much Will It Help?
The Oil Drum - 2011-11-24

Situation Normal All Fracked Up
NYTimes.com - 2011-11-17

UPDATE 1-Argentina's YPF reveals big new shale energy find | Reuters
- 2011-11-16

YPF announces a billion barrels shale-oil discovery in Argentina — MercoPress
- 2011-11-16

The DRBC's Newly Proposed Natural Gas Regulations Explained
StateImpact Pennsylvania - 2011-11-10

Share your comments on this story