Obama Seeks to Cut Oil, Gas, Coal Subsidies
The Obama administration is asking Congress to repeal more than $47 billion in tax benefits enjoyed by the coal, oil and gas companies over the next nine years.
The request comes as part of his $3.7 trillion Fiscal Year 2012 budget, which forecasts a deficit of $1.6 trillion.
Obama has asked for cuts to oil, gas and coal subsidies before, to no avail. But this year concerns have heightened about the record levels of government deficits and debts, and all levels of spending and taxes will received renewed scrutiny.
The chart below shows the specific cuts the administration is seeking.
Click here for table of the fossil fuel production of US states and their political power in the House of Representatives. Click here for information on gasoline prices.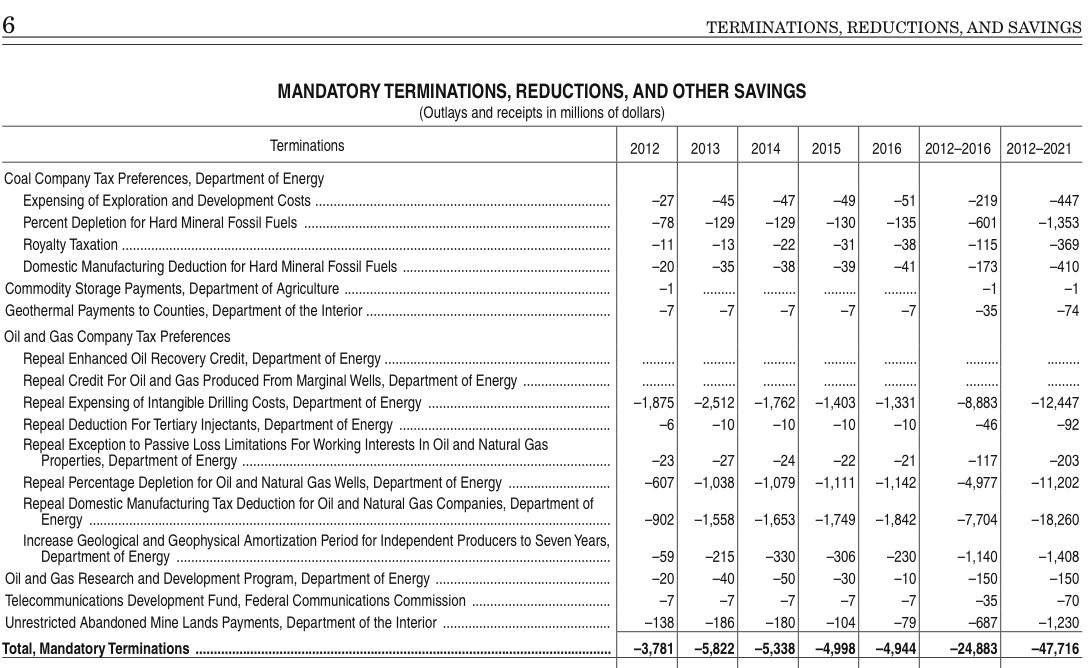 Source:OMB.gov Click to enlarge

---
Oil Subsidies - Stories, Links and Resources