Libya's Gaddafi Killed in Rebellion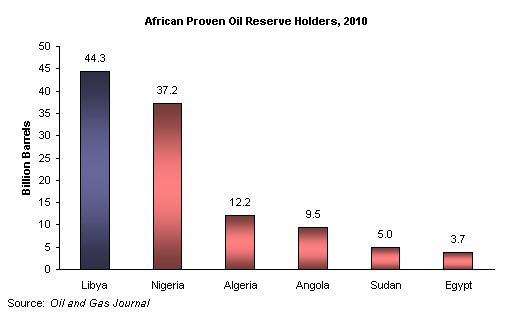 Source:Energy Information Administration
Moammar Gaddafi, the 42-year dictator of Libya, has been killed, Libya's National Transitional Council announced Oct. 20.
Gaddafi seized power in 1969 when he was a 27-year-old army officer. He promptly set about nationalizing the oil and natural gas sector of his North African desert land.
After taking control of oil in his country, Gaddafi demanded higher prices for his oil from foreign producers. OPEC also began demanding higher prices and Western producers began to leave Libya, reducing the flow of oil into international markets.
As the 2011 rebellion began to push Gaddafi from power, foreign oil producers have resumed production and exporting of oil. Markets were littled changed on the news.

---