Clean Cities Channel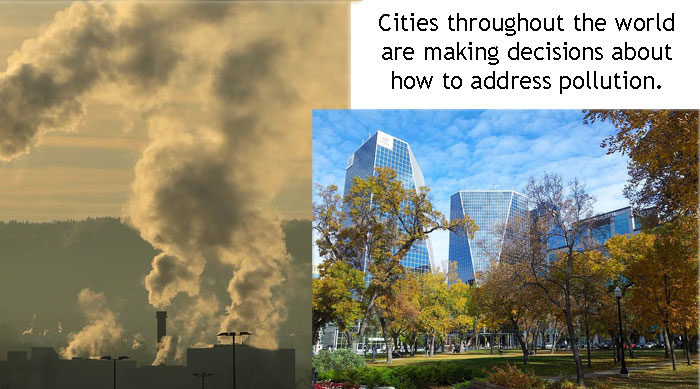 Throughout the world
cities and their national governments are concerned
about the effects of pollution and resource scarcity. Pollution is highly related to poverty, adverse health effects and other quality of life factors in urban areas.
In the United States the American Lung Association has ranked the cleanest and dirtiest cities.
The United Nation's Sustainable Cities Program, known also as Localising Agenda 21, studies issues such as developing a green economy and reducing poverty.
Studies are also finding linkages between violence and exposure to pollutants.
As more people migrate to the world's megacities, water shortages and water quality issues are receiving more attention. The World Wildlife Fund released a report outlining some of the major problems and calling for better water management in big cities.
The non-profit American Forests also outline steps of its Urban Forests Initiative, detailing how trees can help manage urban storm water runoff and reduce urban energy use.
---
Clean Cities - Stories, Links and Resources