Winter Fuel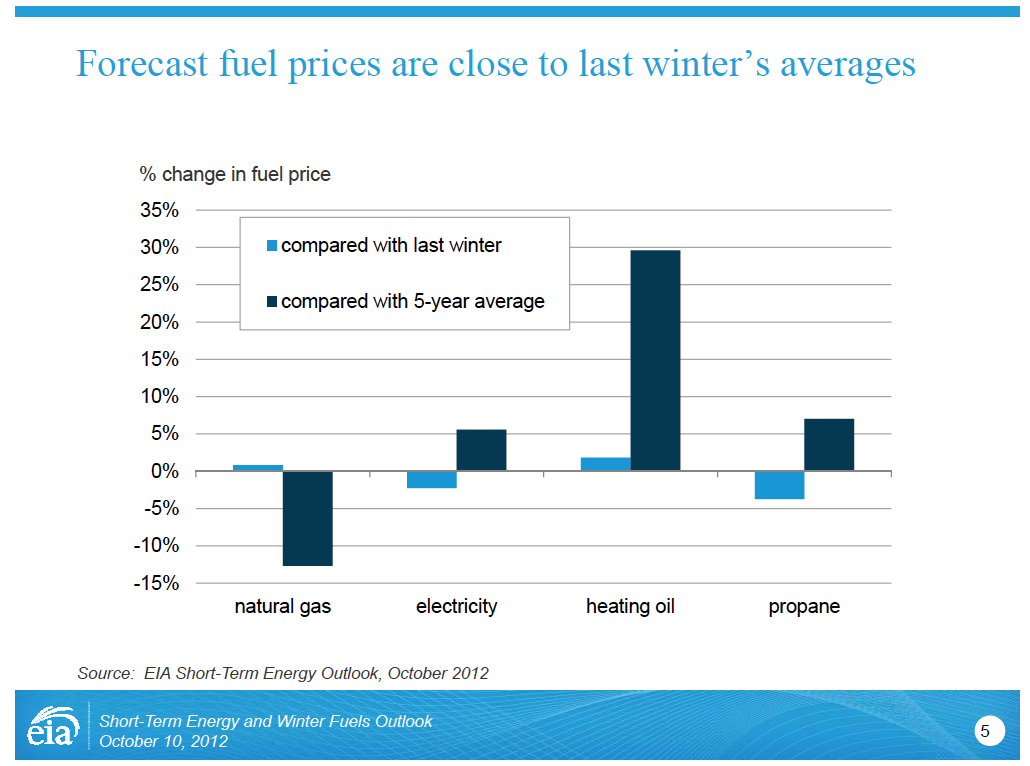 In the 2012-13 winter, homeowners may face 19 percent higher prices for heating oil and 15 percent higher prices for natural gas, said the head of the Energy Information Administration.
Forecasts of a colder winter have resulted in the prediction of higher household costs, the EIA said.
The EAI said, 'According to the National Oceanic and Atmospheric Administration's (NOAA) most recent projection of heating degree days, the Northeast, Midwest, and South will be about 2 percent warmer than the 30-year average (1971 - 2000), but still 20 percent to 27 percent colder than last winter, while the West is projected to be only about 1 percent colder than last winter.'
Electricity expenditures are expected to be 5 percent higher and propane 13 percent higher.
Prices, as opposed to household expenditures, are mixed. Natural gas is expected to be 1% higher in price and heating oil and 2% higher; electricity prices should be 2% less and propanes 4% less.
---
Winter Fuel - Stories, Links and Resources