UN Forecasts Green Job Mix with Investment of 2% of Global GDP
Jobs in renewable power and energy efficiency will grow over the next four decades while fossil fuel employment is projected to decrease the UN Environmental Programme stated in it's Green Economy Report.
Coal employment, in particular, is forecast to decrease in absolute terms while the number of oil and natural gas jobs should remain steady although their proportion in energy jobs mix will drop.
The big winners would be in energy efficiency and thermal power. The job mix is dependent upon investing 2% of global GDP to renewable energy and energy efficiency, according to the UN model.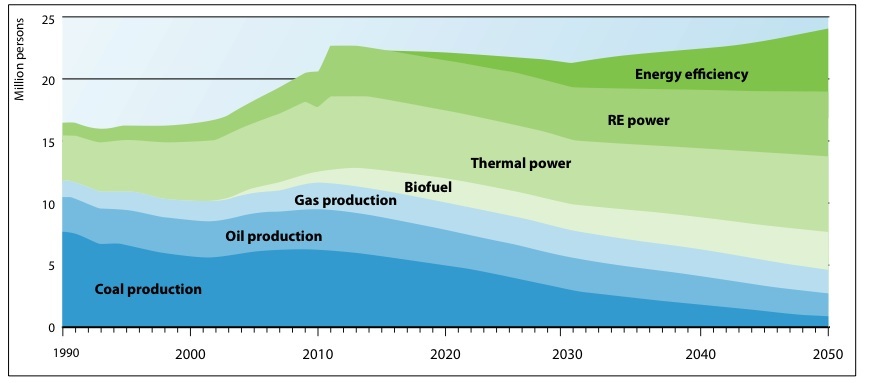 Energy sector job mix, Source: UNEP, Towards a Green Economy